Clean, Tune-up and Fix*your PC registry for FREE

Version: 11.2.0
Supported Operating Systems
Windows 10, Windows 8, Windows 7, Vista, XP, 2000, 2003 and 2008
32-bit and 64-bit


Registry First Aid is the people's choice for registry tune-up and repair.

If you are having problems with your computer or just want it to run faster and more reliably, the Microsoft Windows Registry is the place to start. So if you want to keep it fine tuned & error free, and maximize your PC performance, you've come to the right place.

Download our FREE trial of the best registry repair software and see how many problems are already in your registry causing your computer to slow down and become unreliable. See how easy it can be to repair your registry and tune up your system in a matter of minutes!


| | | |
| --- | --- | --- |
| | | |

Just Released! Registry First Aid 11.X is a big step forward for us and is faster, safer and more effective, yet a more intuitive registry repair software tool for users, than any previous release.

For Windows 10, Windows 8, Windows 7, Vista, XP, 2008, 2003, 2000
Now both 64-bit and 32-bit Windows!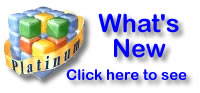 UPGRADE INFORMATION


For Beginners and Advanced Power Users alike, this is the tool for you!
Registry First Aid's unique design makes it the choice of Beginners as well as Advanced Power Users when it comes to usability and power. The ability to display safe items for beginners makes it as safe as it can get. The Power Users will love Registry First Aid's ability to ferret out and show you the deepest registry problems presented with choices on how to fix them making this the best registry repair software tool available for the power users too.

Beginners and power users will find that we have the best technical support that you will ever find if you see anything that needs to be explained when using Registry First Aid.

Download our FREE trial and see how many problems are already in your registry causing your computer to slow down and become unreliable. See how easy it can be to repair your registry and tune up your system in a matter of minutes!

We have a Standard version of registry First Aid as well as a Platinum version. To see the differences between the Standard and Platinum as well as the price diferences of the products, visit our purchase page by clicking here.


| | | |
| --- | --- | --- |
| | | |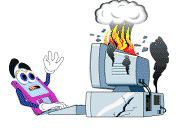 Tired of Windows® crashing? Sick of having software lock up on you or taking forever to load? The problem could be all of those incorrect registry entries caused by software installations and un-installations that went awry!

With regular use most personal computers develop large numbers of registry errors that degrade perfomance and cause error messages and/or crashes. The Boot time (start-up) is profoundly affected by a clogged Registry slowing things down. By using a registry cleaner like Registry First Aid regularly, your system will not only be more stable but it will also help improve your system perfomance without expensive hardware upgrades.
| | |
| --- | --- |
| As a pioneer in registry repair and maintenance for more than ten years, Registry First Aid, developed by Rose City Software, has a long track record of finding more problems than any other registry repair program on the market. Don't be fooled by the dozens of new registry repair programs you find when searching the Internet. It takes years of fine tuning like Registry First Aid has. You won't find this in clones created for companies that throw together a quick registry program just because they have seen the success of Registry First Aid. | |
You can make something that looks like a registry repair tool, but you cannot copy the complex and time tested inner workings of a program like Registry First Aid. Download it and use our FREE trial now... see for yourself!

This comparison shows how a computer slows down after accumulating old, unwanted junk in the registry opening your computer for serious problems as it grows.



Weekly use of Registry First Aid completely eliminates poor performance.
"I have used Registry First Aid for the better part of 3 decades. Version 11.0 is the best version yet. It's FAST and intuitive. The GUI is a nice change. I wouldn't be without it on my PC. I think it's great software and then you make it even better. Great work..."
Don Roberts
<anolehippy

bellsouth.net>
"I love this software. It's rare that a user is able to trust the results of ANY product such that the output will always be better than the input. Thanks again for the privilege of being able to beta test this for you."
Richard Goldberg
<goldberg

erols.com>
"Of all the registry tools I've had, none can compare with your software. I really wouldn't want to be
without it. It keeps my computer running like new! Great value for money."
Don Brummie
<brummie

amitar.com.au>
"During my 25 years as a computer professional Registry First Aid is one of the few 'no nonsense tools' I've been using. That is, it does exactly what it's supposed to do - without any need for additional parameters or knowledge. Hence, the term 'no nonsense tool'. I'm going to recommend this program to my associates, customers and friends.".
Geir Strom Pedersen, Project Management Graduated Engineer
<geir.strom.pedersen

gstrom.com>


Time Tested
Registry First Aid, developed by Rose City Software, is one if the first registry repair tools available and with years of fine tuning has evolved into a world class program to keep your computer tuned for high performance.


Easy and Fast to Use
We listen to our users... With Registry First Aid, you have an easy to use step by step interface design that has been fine tuned with input from hundreds of thousands of users making it very effortless to use. Speed is essential with our high-performance detection algorithm that quickly identifies missing and invalid references in your Windows registry selecting them for correction or deletion.


Safe for Beginners
By flagging problems in the registry with the green, yellow and red safety levels, you know which problems you can easily correct yourself. You will find that the clones such as the "one click fix" models and others will just plow through the registry and delete many required entries. Don't let that happen to you!


Thorough
Experience always improves performance, and Registry First Aid has that with years of experience in detecting and correcting problems. In side by side comparisons, Registry First Aid has always found more problems than the competition.


Complete Built-in Backup System
Before running, Registry First Aid will make a Restore Point or backup of your registry. When the registry corrections are made, a complete backup of all changes made is save and you can restore the registry to the way it was before you started as well as individual registry entries in case of a problem. This is another feature not found in many of the new programs on the registry repair scene.



| | | |
| --- | --- | --- |
| | | |
*Trial version only fixes 19 errors per run.